Keeping In Touch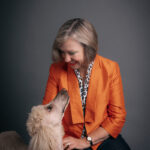 We have all had such a disrupted 18 months, I thought it would be good to reach out to clients, past and present. Over this time, couples have deferred their weddings, sometimes several times; others have downsized to five person marriages to fit in with state and territory guidelines. A lucky group has managed to get the weddings they've planned in, when we've been lock down free.
Next year is shaping up to be a bumper year for marriage ceremonies, as celebrants catch up on postponed ones and book in new ceremonies.
Thanks for demonstrating such flexibility and resilience.
Legal changes
Two important changes have occurred for marriage celebrants and their clients. First, the Attorney General's Department advised in 2019 that,
'Marriage documents including the Notice of Intended Marriage (the Notice) and original supporting documents, such as passports (scanned not certified copies), birth certificates (scanned original not certified copies) and divorce certificates (scanned original or certified copies), can be provided to a celebrant in electronic form.'
This has certainly helped during the pandemic when one or both of the couple has not been able to meet with the celebrant before the marriage ceremony.
Marriage ceremonies must still be conducted with the couple, their two witnesses and the celebrant all present in person.
The second change is a revision of three of the legal forms (Notice of Intended Marriage, Declaration of No Impediment and the Official Marriage Certificate) used in the preparation and solemnization of marriage.  This is a 'back end' change which the celebrant must follow, and is not something clients need to worry about.
Future Planning
Hopefully high vaccination rates by next year mean that we will operate in a safer, more normalized world, weddings can be safely planned and interstate visitors can come to weddings again.
However, we know that circumstances can change rapidly, viruses form new strains and health advice changes.  Always consult the relevant government health advice. Avoid the trap I fell into by checking the date of the official page. On one occasion, I was reading guidelines which were one month old. See the links for the ACT and NSW below.
https://www.covid19.act.gov.au/     https://www.health.nsw.gov.au/
Best Wishes
If you were married in the past 18 months, congratulations! I hope you are well, safe and happy. If your wedding is coming up this year or in 2022, I hope the day is as memorable and exciting as you have always wanted it to be.
If you have questions about your marriage ceremony or changes you would like to discuss, please email or phone so we can chat about these.
Cheers Sue
September 2021